I spent a fantastically hot sunny day here in London watching the final stage of the cycling Tour of Britain.
I didn't have my camera with me and couldn't find any pictures of the event yet, so here's one from the official site of an earlier stage.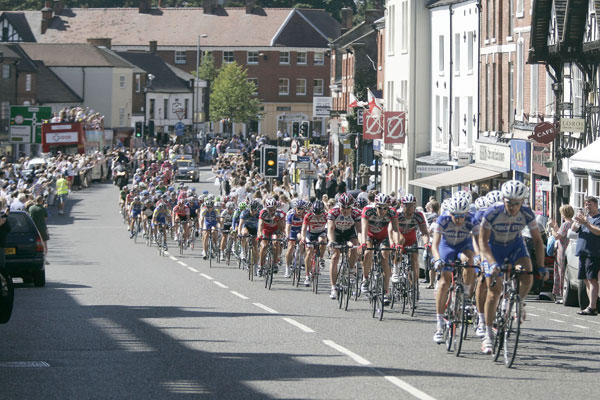 Well, come on, they're cyclists, that's all you need to know. It's a bit of colour for my website.
I was throughly impressed by the event. The cyclists did 45 laps of a one mile circuit averaging just a shade under 30mph. I can only get my bike near that speed if I head down a steep hill. They had averaged 25mph from Glasgow to London on the other stages, which is pretty much my top speed. Which is why I am not a professional cyclist and they are. I blame it on my bicycle, of course.
30mph may not sound much when you are used to driving a car. However, it is pretty hairy on a bicycle, especially when the riders ride in a big bunch, inches away from each other.
After this event I headed over to Regent Street to meet friends for the Regent Street festival. My personal favourite thing at this event was this mock-up Lamborghini Police car.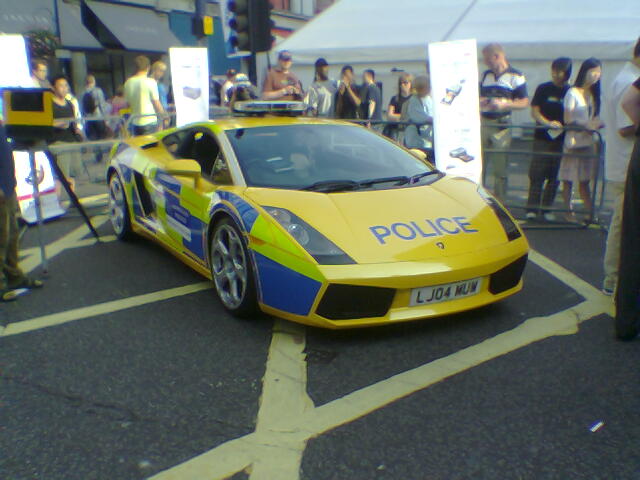 Ideal for chasing errant cyclists. I also liked the real turf lawns laid on the roads. Very surreal. The local tramps were having a field day.