I got back into Origami again, recently - something that seems to happen roughly once every five years, if the dates on this site are anything to go by: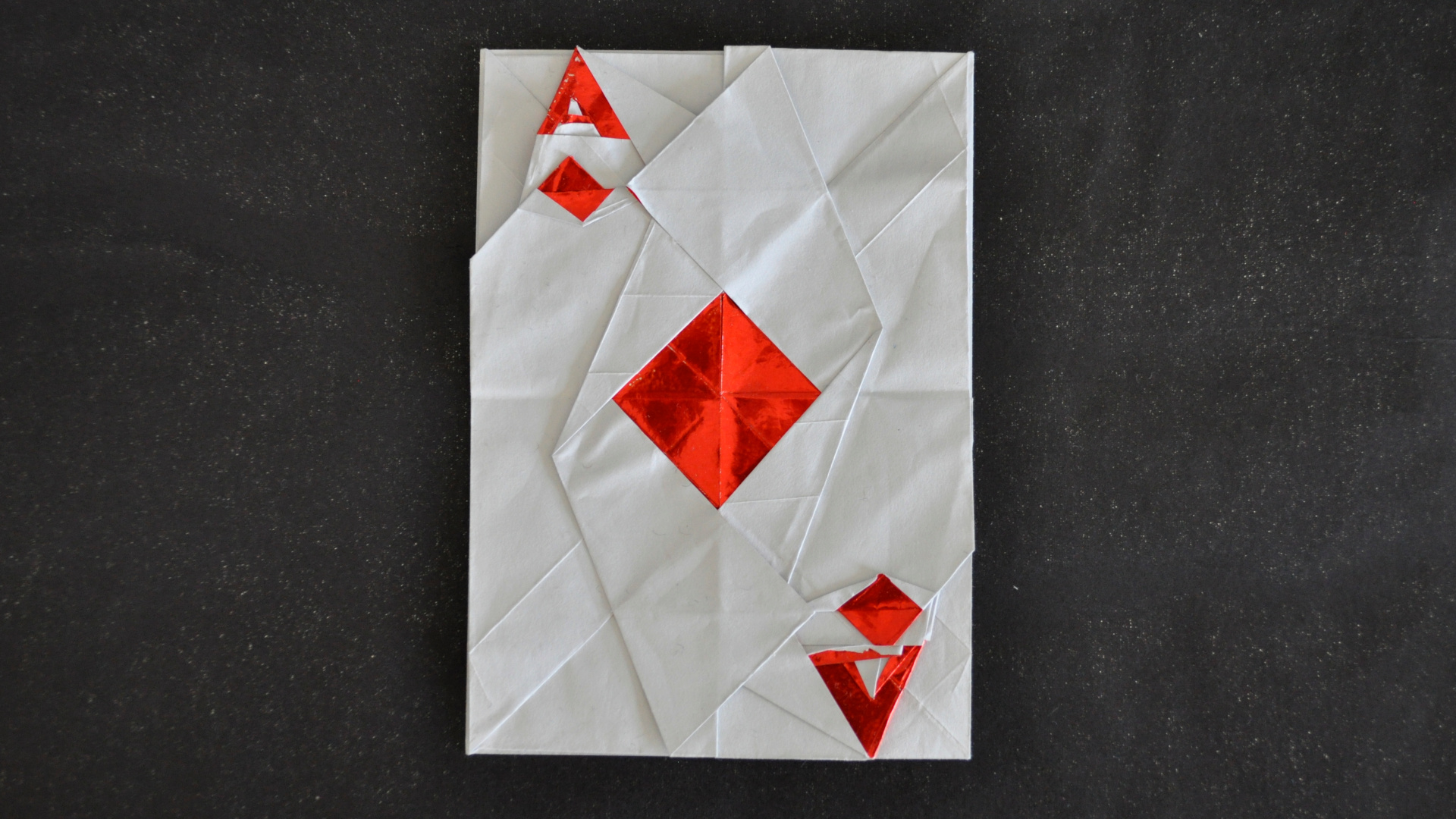 Folded from 25cm x 25cm single sided Aitoh Foil Paper. The model was designed by Mi Wu and the instructions are printed in his book Duo-Color Origami
You can also find the diagrams linked to this article.
I've folded a few more of the models from Mi Wu's book:
I have also folded the Two and Three of diamonds to go with the Ace, although I've not posted my photographs here, as my models for the Two and Three weren't quite as crisp as the Ace. Mi Wu's book also contains instructions for a Four, Ten, King and Joker but they looked pretty complicated and I'd had enough by the time I got to Three.
These are some of his flat coin models: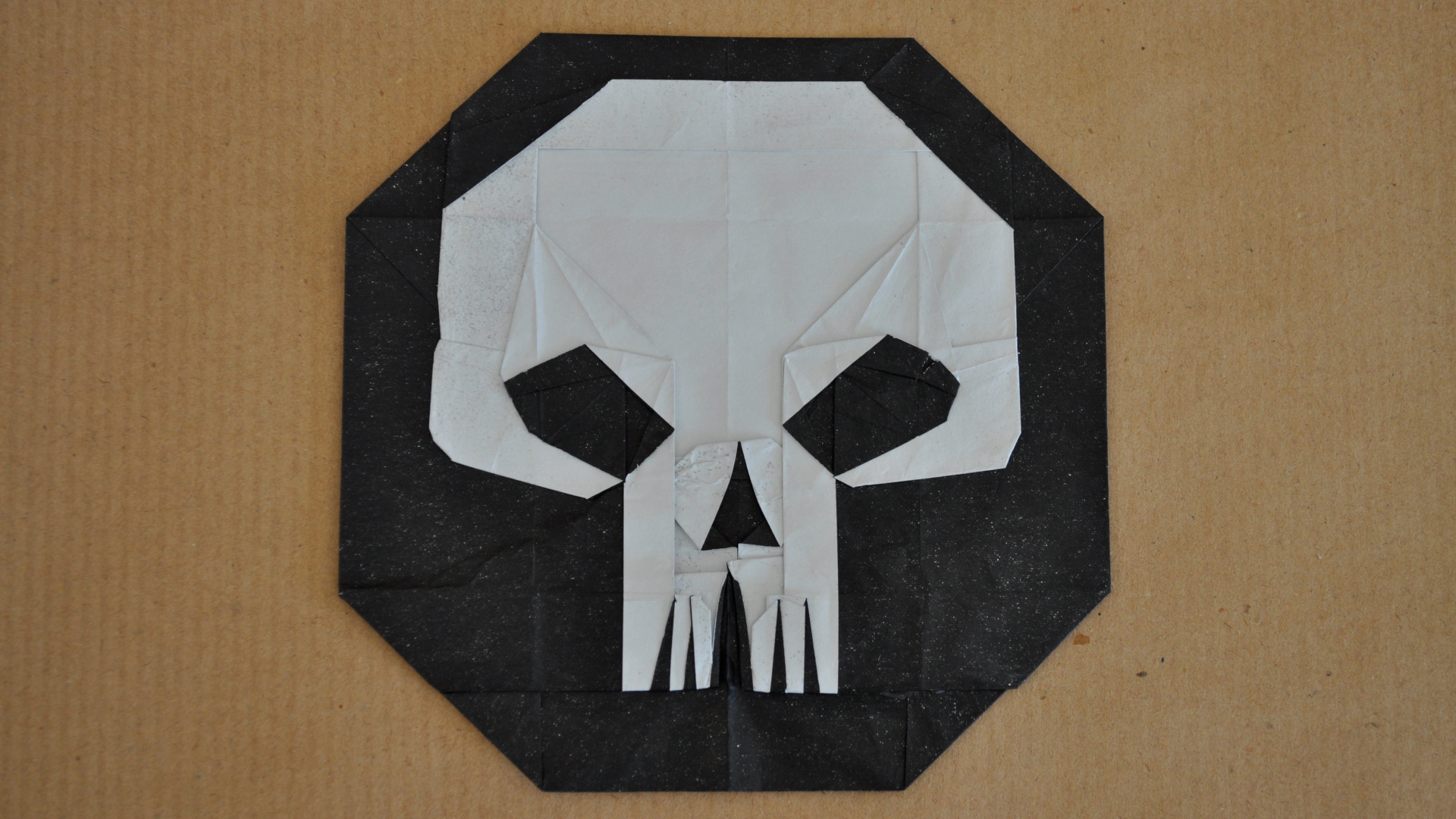 Video instructions for the Skull model are available on youtube, although I don't know if the poster had the designer's permission, or not.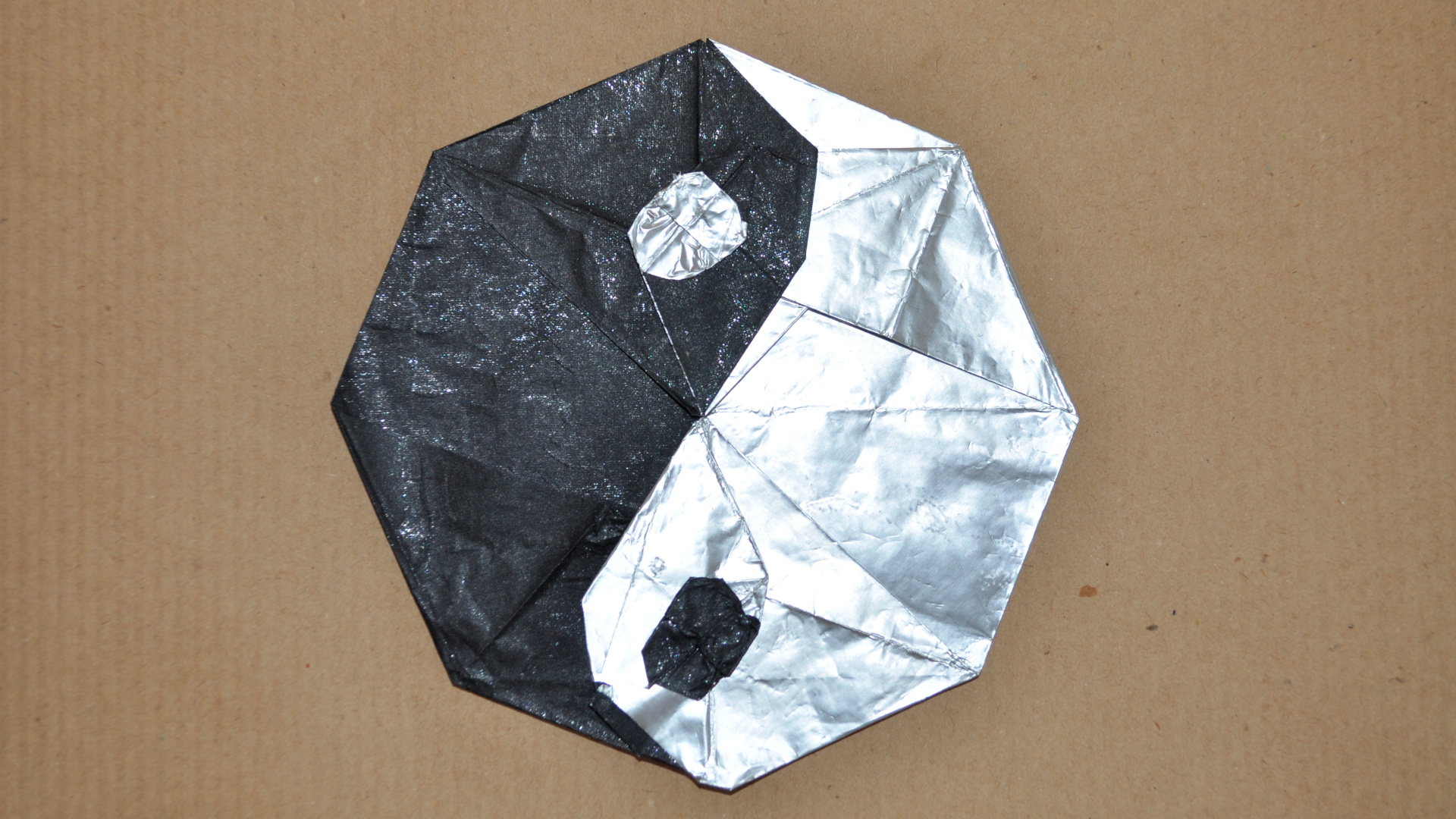 This is Mi Wu's Lion model, also from Duo-Color Origami: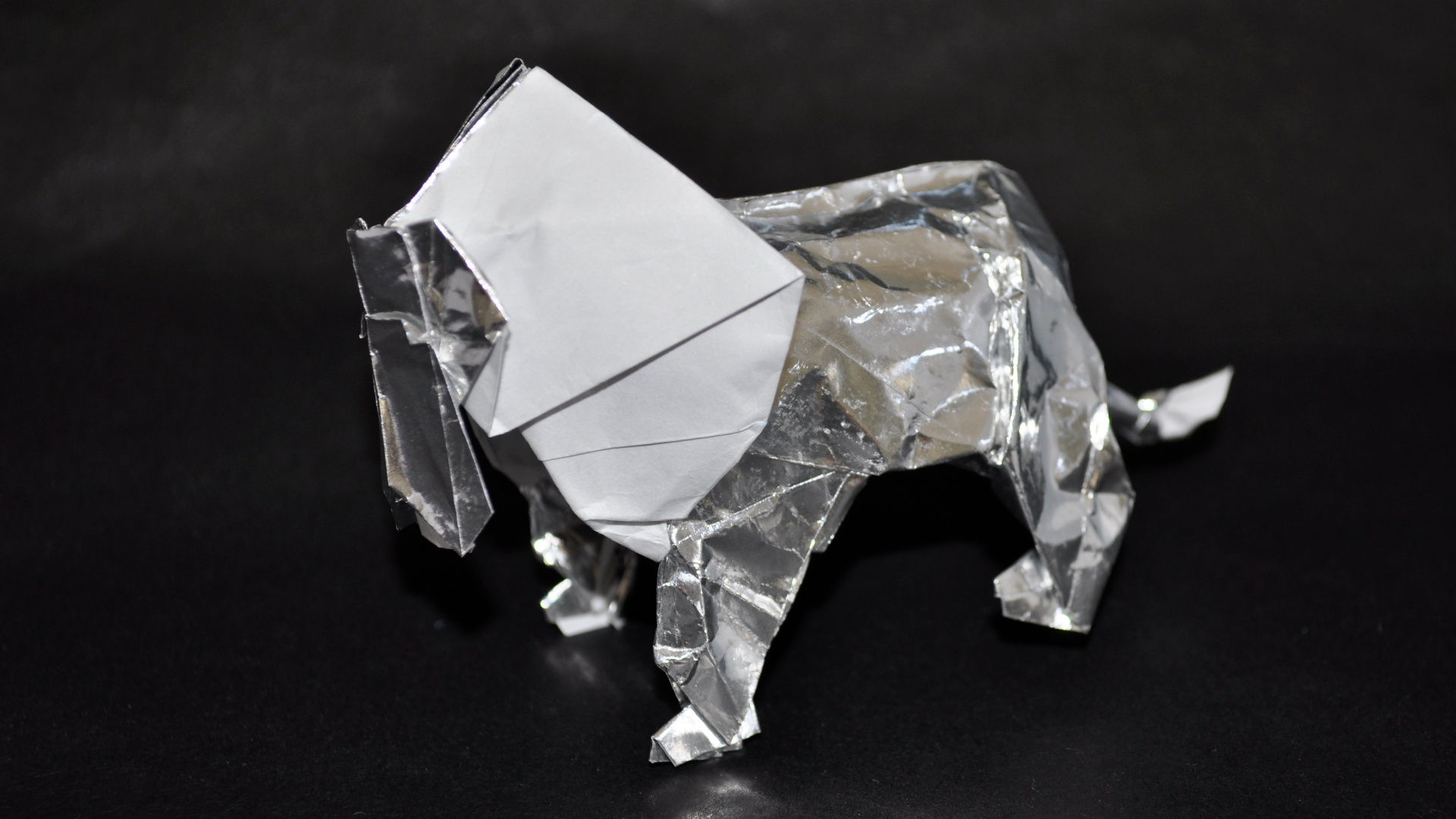 This is his alarm clock digit model, which can be flipped to form any digit from 0 to 9.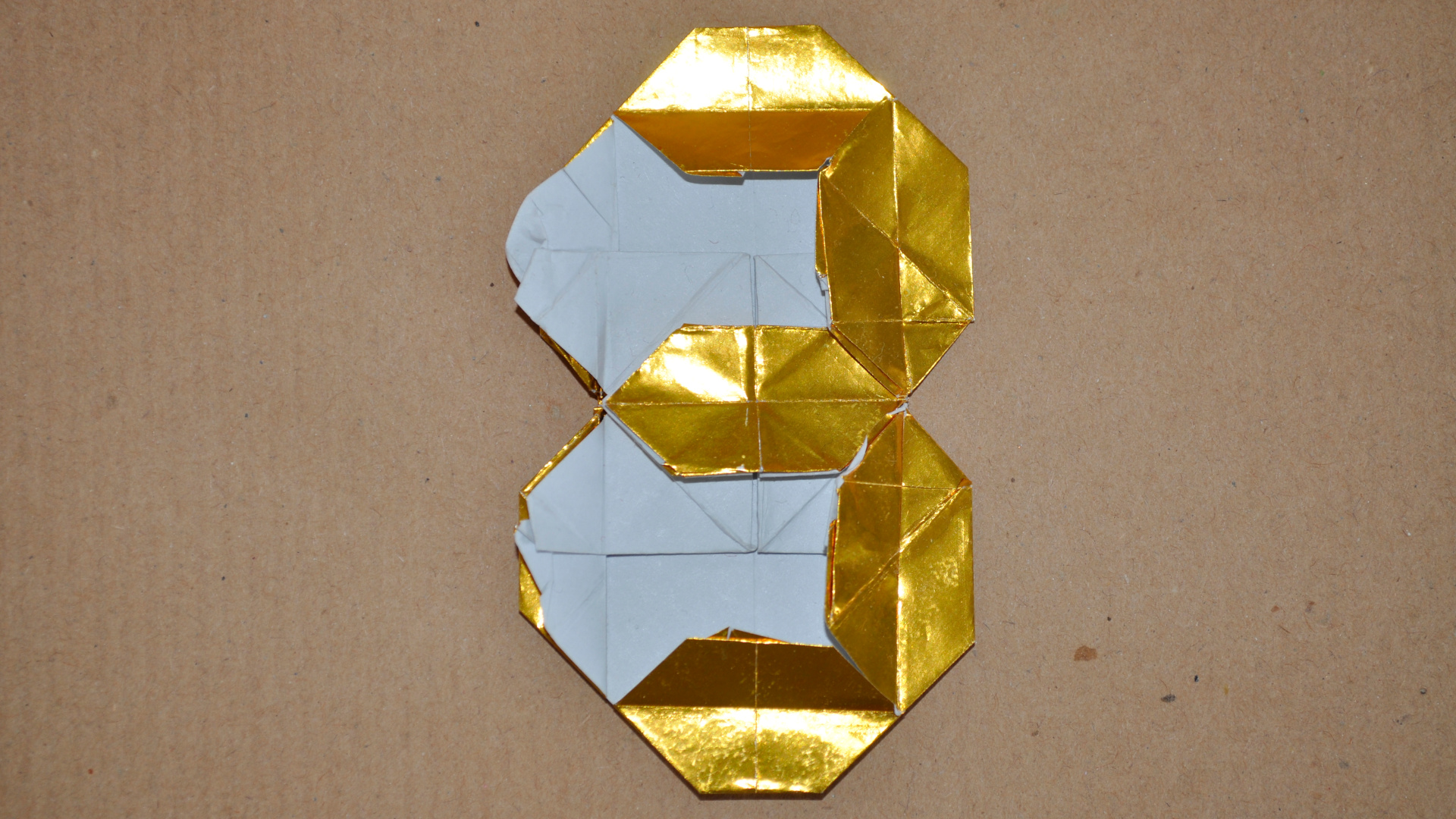 Instructions are also available online for this model.
An excellent source of free origami diagrams that I have found is the book previews on Amazon. Here are some guitarists from Marc Kirschenbaum's Paper In Harmony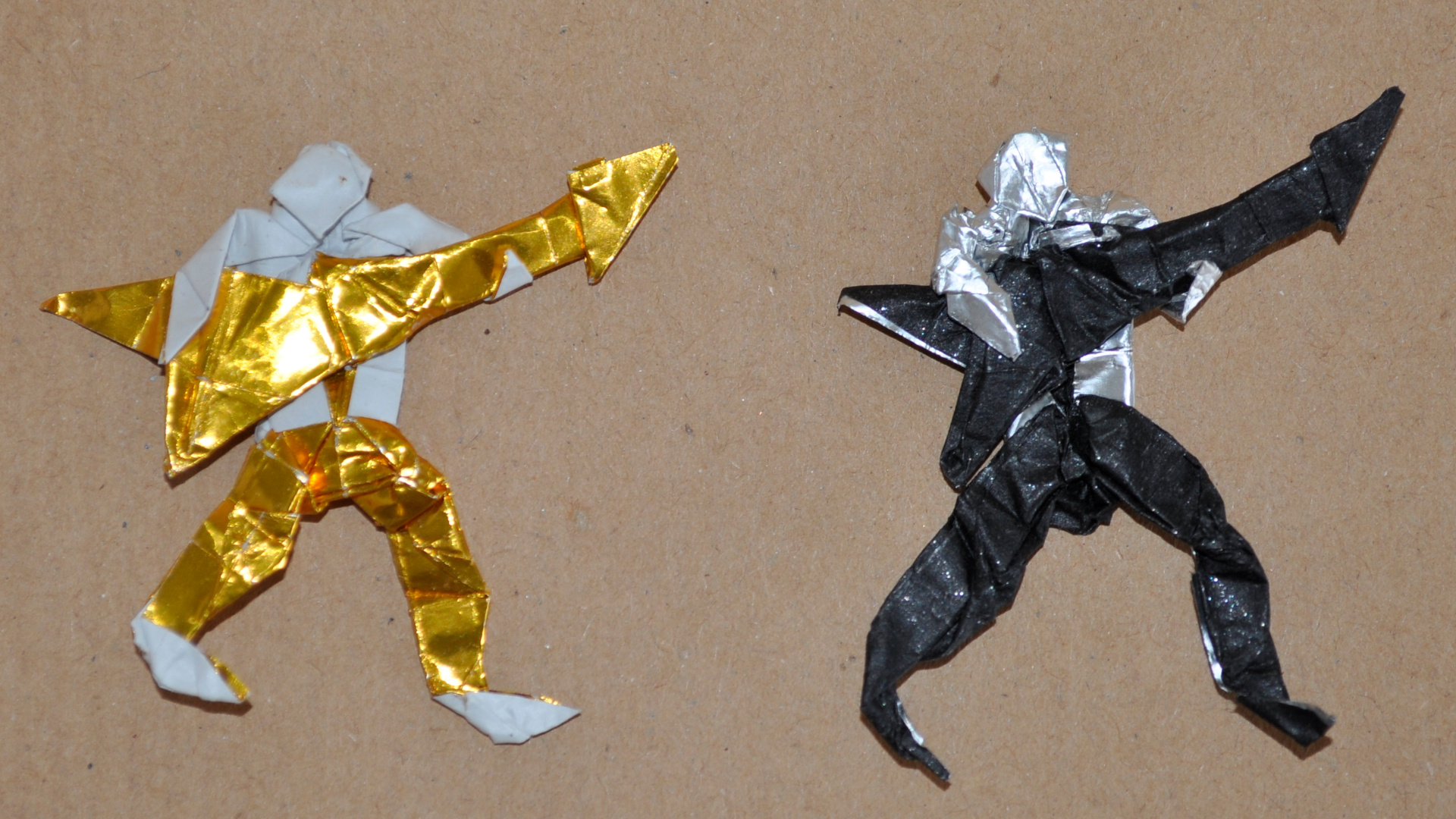 These stealth fighters are from the preview of the Kindle version (and strangely, NOT the paperback preview) of Robert Lang's classic book, Origami Design Secrets: Mathematical Methods for an Ancient Art.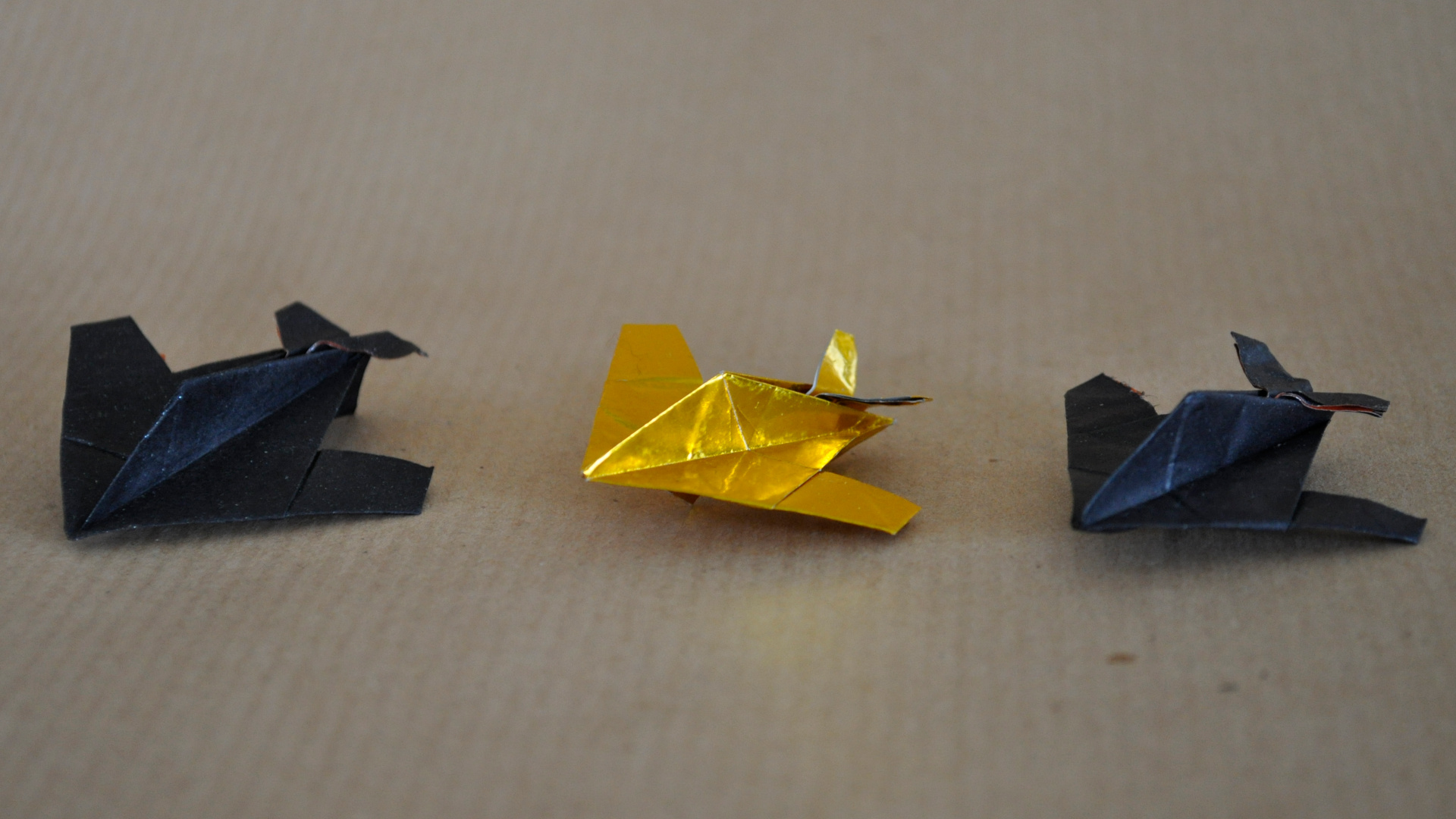 Here are a few different versions of one of my favourite origami models - from Muneji Fuchimoto's Robo Gami: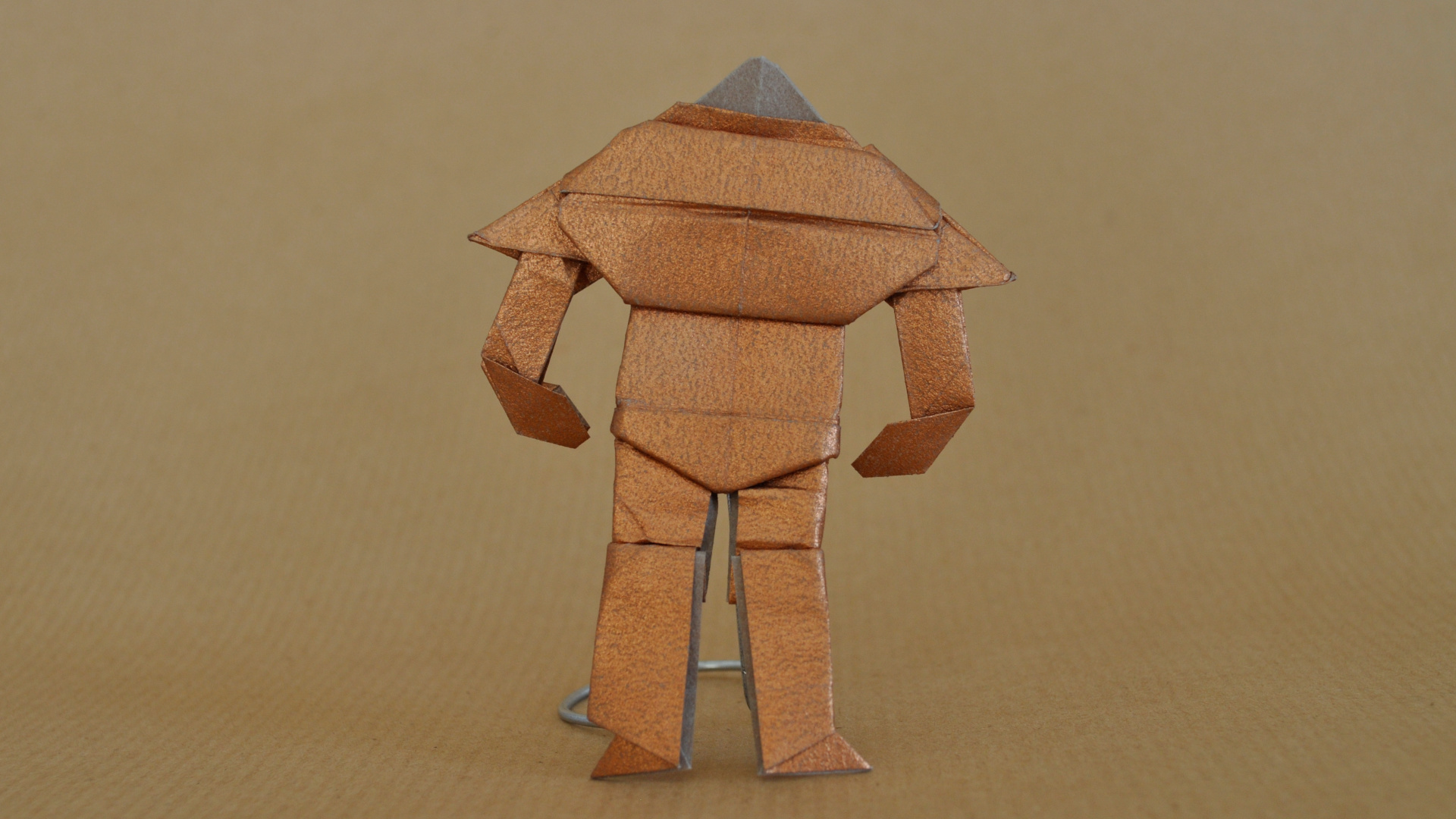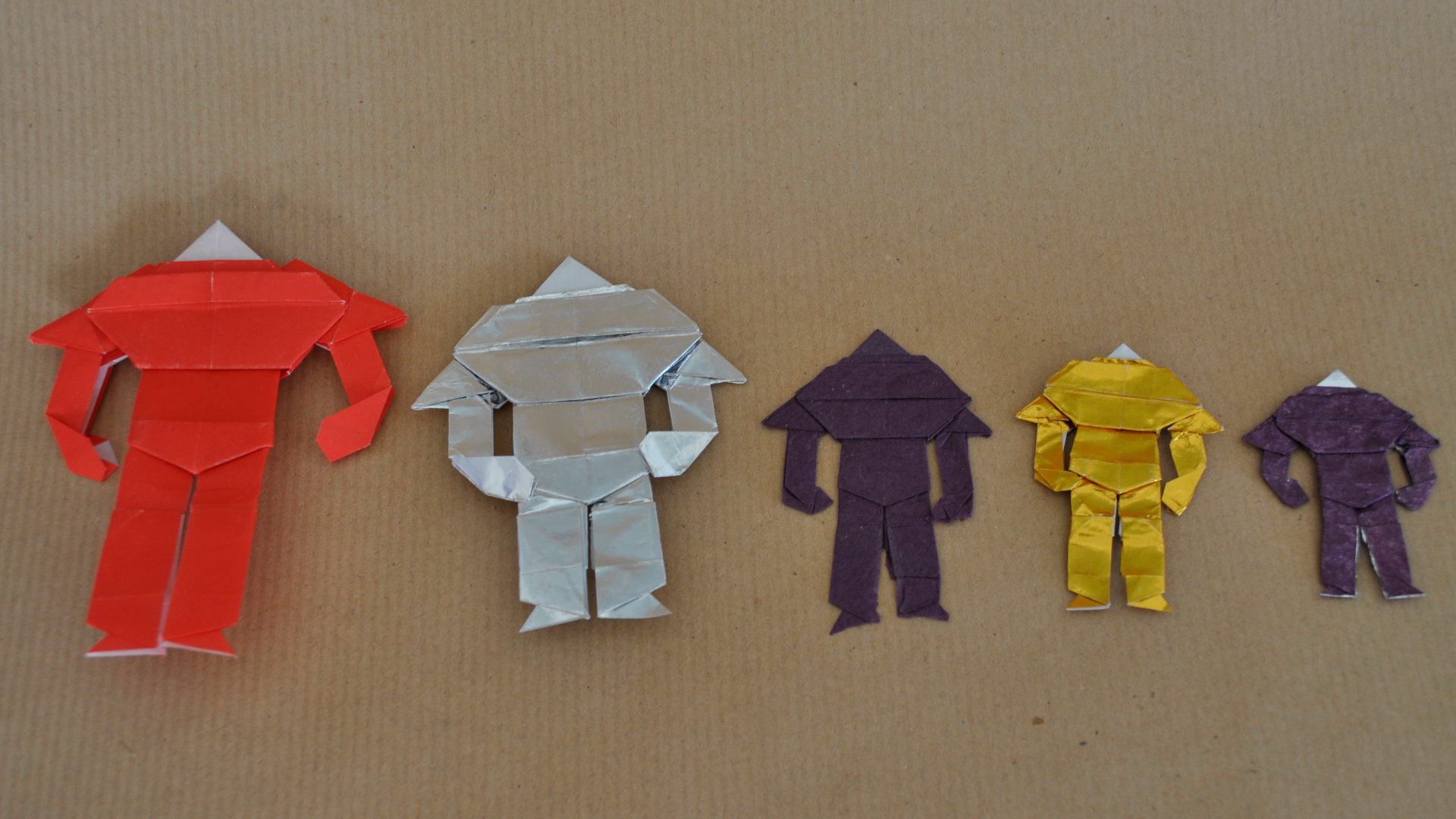 These Sumo Wrestlers are also designed by Muneji Fuchimoto: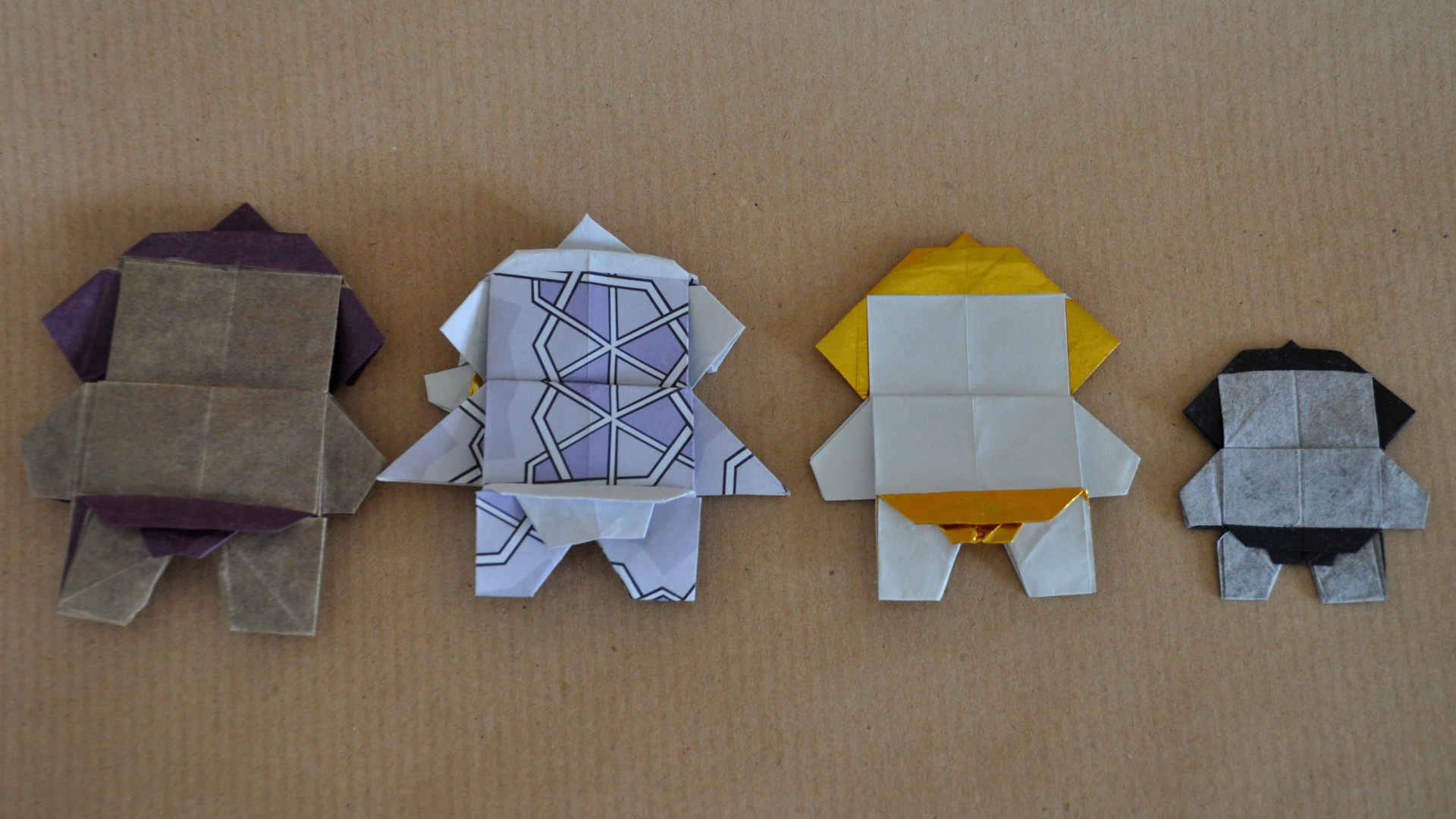 Instructions are available here on his youtube channel, along with lots of other creative and fun models.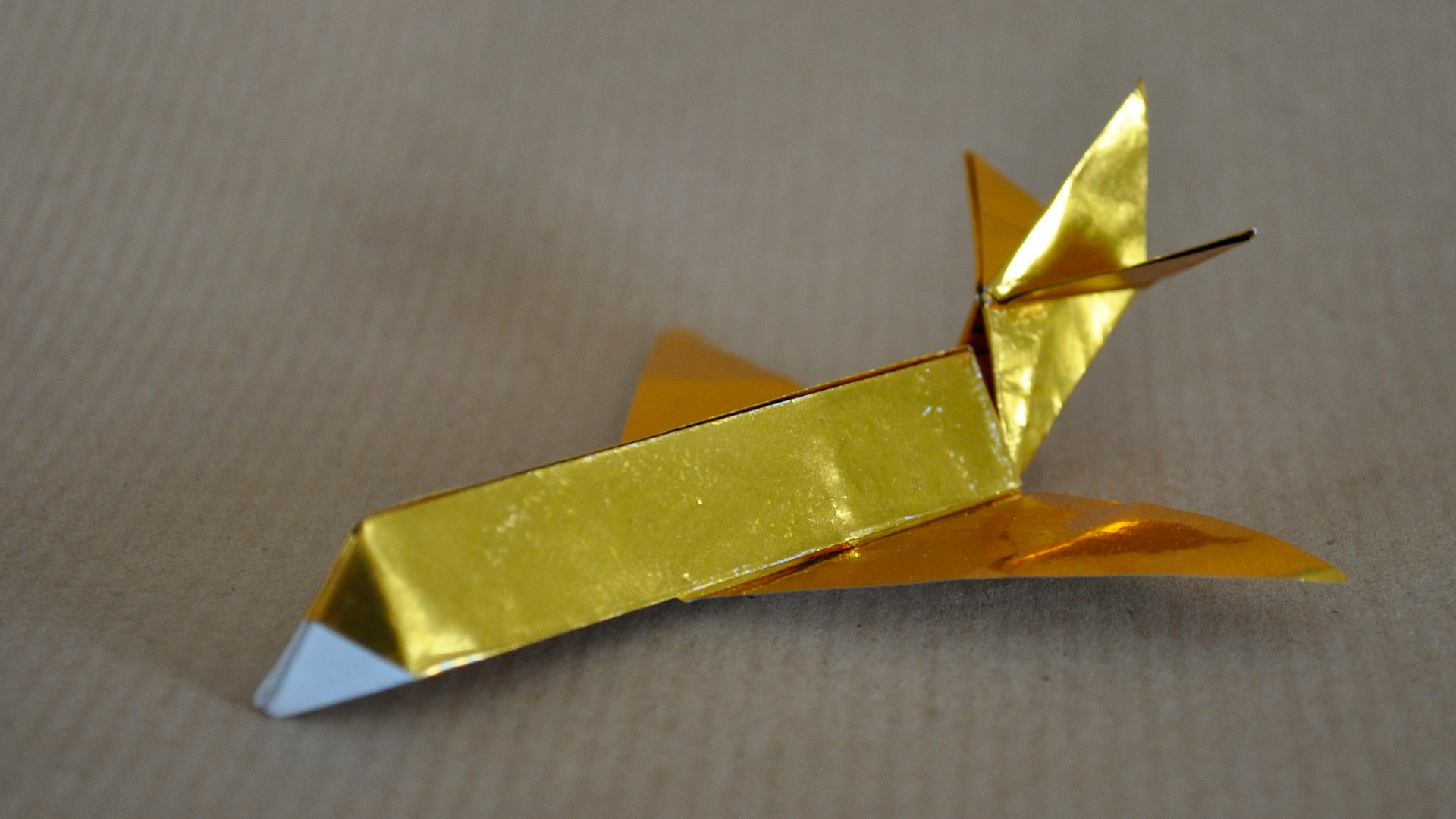 This is Oriol Esteve's Origami Chibi Monster: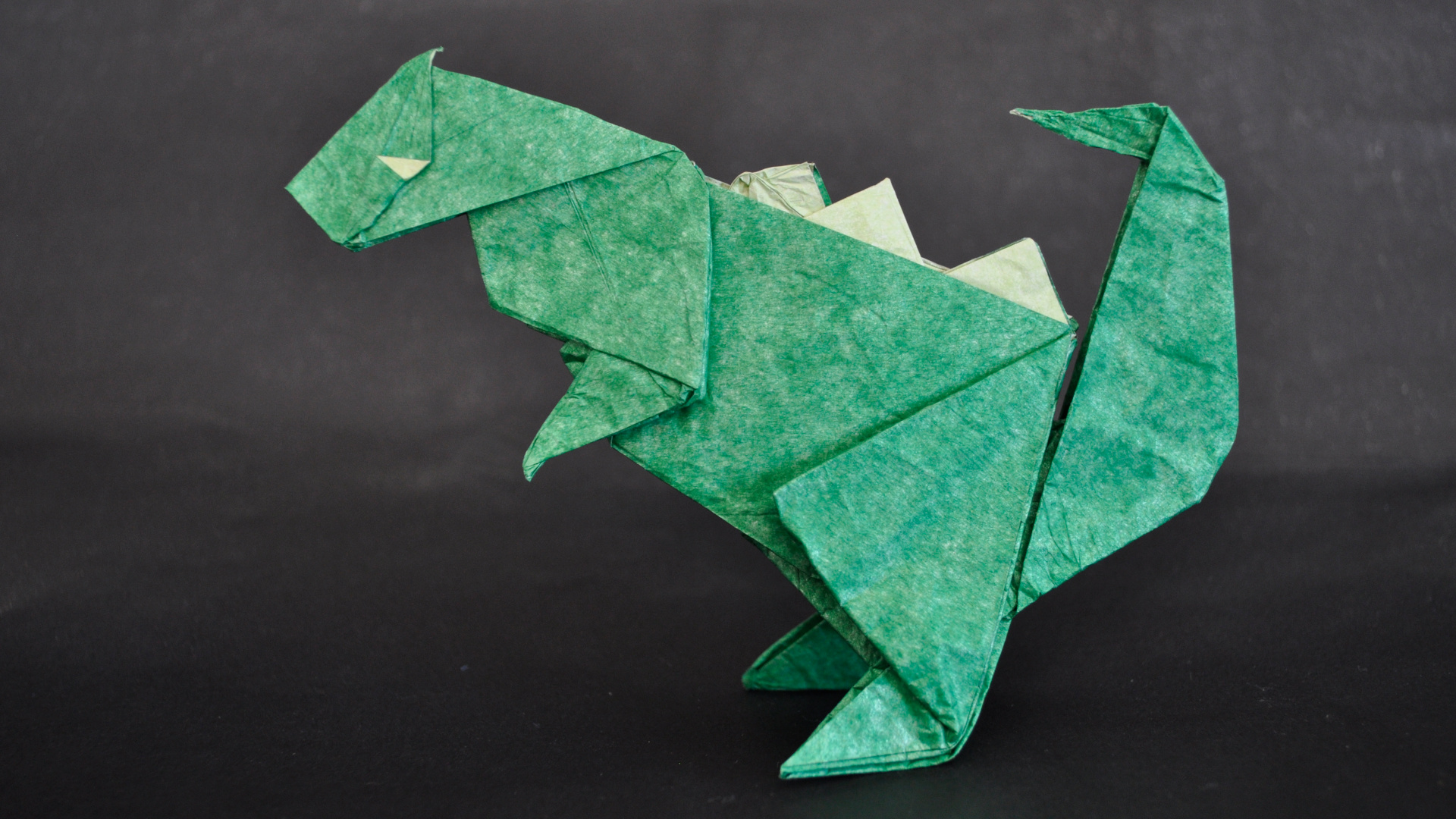 Video instructions here.
This model is folded with double tissue sandwich foil that I made myself. I currently have a small pile of papers that I have made using different methods for gluing combinations of tissue paper and foil together.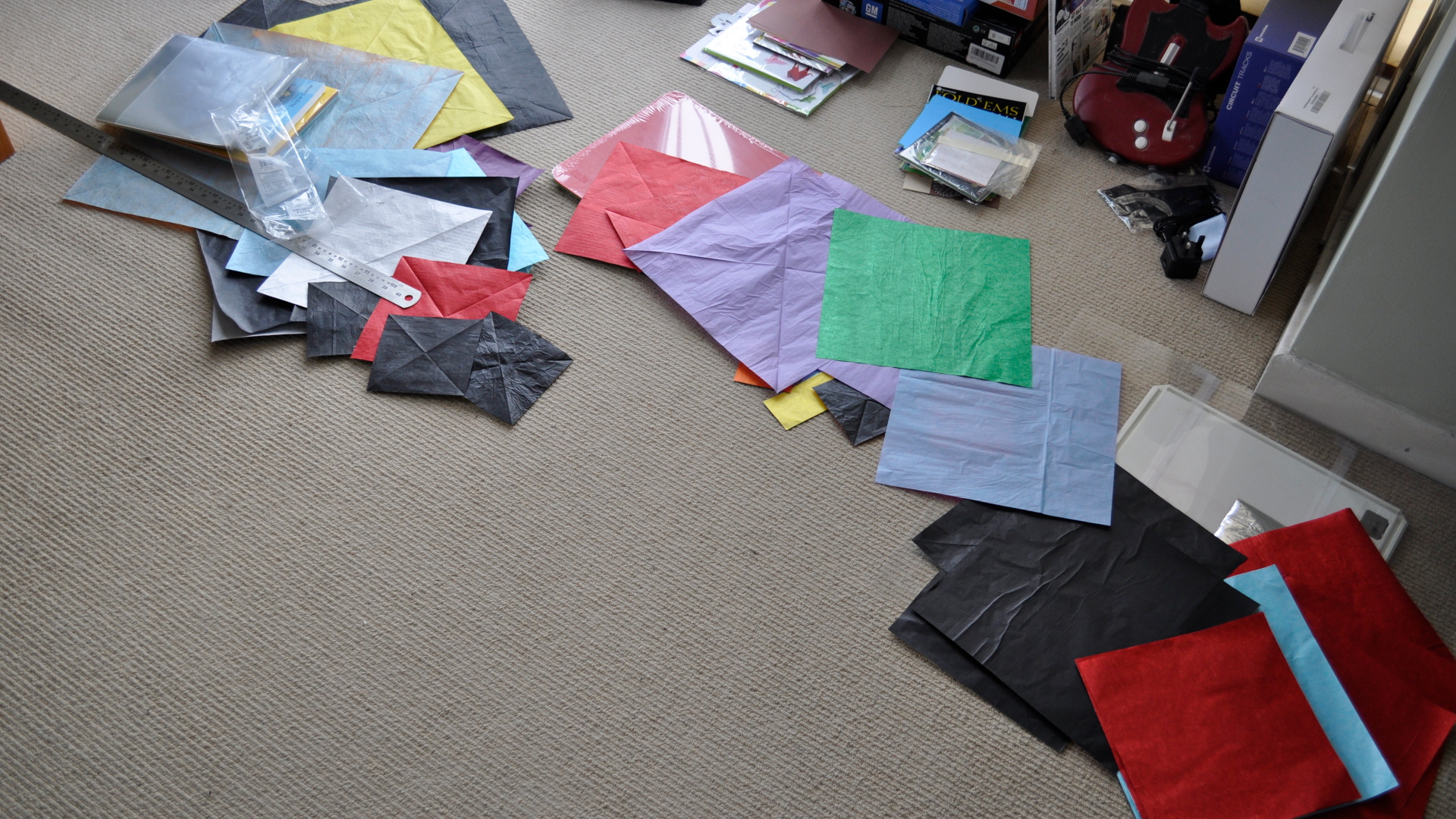 There are lots of tutorials for doing this on youtube, so I won't go into too much detail here.
FWIW I think the best results I've had were probably with 3M Spray Adhesive but it is so expensive that you're better off buying special origami paper from Origami Shop.
Next best was using Methyl Cellulose (aka MC) Glue. Wallpaper paste worked, too, but I don't recommend it, as it thickens the paper too much.
The other tip I have if you are gluing tissue to foil, which I haven't seen elsewhere, is to try to avoid touching the foil, as the glue doesn't stick so well to the grease that your fingers leave.
For anyone curious, here is my ghetto photography setup for photographing my models.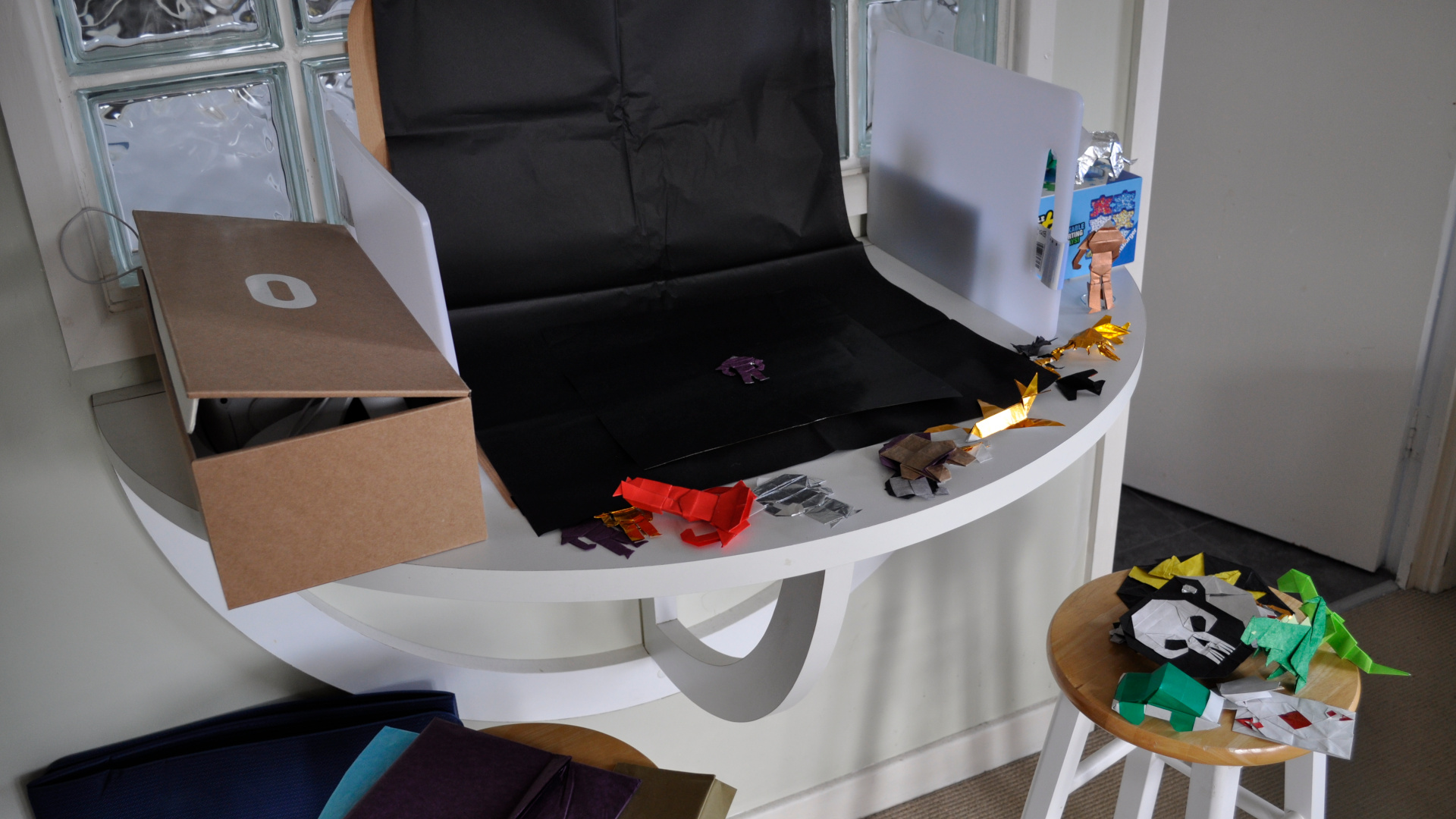 Origami I is here.
Origami II is here.